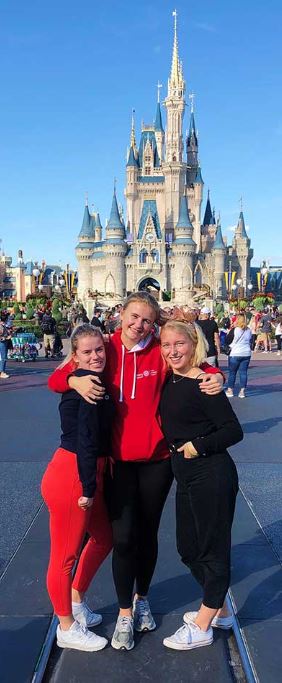 Dear Inbound Student,
Welcome to Rotary Youth Exchange District 6970!
Congratulation on your selection as a Rotary exchange student and welcome to the beginning of a unique, life-changing journey.
Rotary Youth Exchange District 6970 is an organization of the six Rotary Districts that are based in the States of Florida and , and we are responsible for all exchanges in our Region, which also includes Grand Bahama Island in the Bahamas.
Before your arrival, your main contact person will be your Country Coordinator. You will also receive information from your Host District Chair, your club, and from your first host family. It is very important that you continue to check your e-mail daily, as vital messages and notifications will be sent to the e-mail address we have on file for you. If you change your e-mail address, let your country coordinator know right away.
Instructions to Inbound Students Before you Arrive
1. SAR Document
Download, print, and read the document. To accolade you received the document sign it with a pen, scan it, and upload the file below.
2. Visa Instructions
 We have prepared a document to help guide you through the visa application process.
3. Request for travel plans
The Rotarians in District 6970 are looking forward to your arrival, and are working hard to make sure you'll have a great year. It is important that we all know your travel plans to Florida, so as soon as you have your flights arranged and confirmed, please use the following link to provide us with your complete itinerary.
Inbound to USA
The following information is ONLY valid if you are insured with CISI